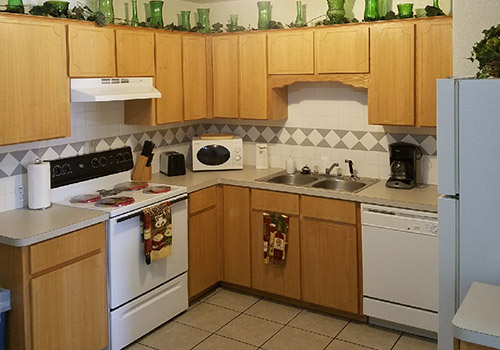 When the job takes you away from home and you need a place that's just as comfortable and accommodating, let Lone Star Corporate Estates assist you. Instead of staying in costly, impersonal hotels, we'll set you up with temporary assignment housing in Killeen, Fort Hood, Harker Heights, and Bell County, TX that ensures you're living well while you're here on business.
We strive to provide employees with corporate housing that gives them all of the amenities and conveniences of a full-time living space, without the hassle that comes with buying furniture, dishware, appliances and other essentials. For current pricing information please see our FAQs.
Not Just for Executives
We may provide executive corporate living arrangements for our clients, but that doesn't mean our homes are limited to Corporate level personal. We welcome any traveling employee and aim to make sure your time spent in one of our homes is as welcoming as possible. Whether you're on the jobsite for a few weeks or will be staying for the better part of a year, trust that we'll make sure you're set up in style.
Convenient Property Locations
When you're far from home for work, the last thing you want to do is add another daily trip on top of it. Each of our temporary assignment housing options is for rent by owner in Killeen, TX and located close to wherever you need to be. We'll help you find accommodations that aren't far from the office, jobsite or other destinations you might have to travel to on a frequent basis.
Find Your Home Away From Home
Traveling for an extended period of time for work can be hard, but it's made easier with the right place to live while you're away. Lone Star Corporate Estates provides modern, updated, fully furnished homes to corporate employees for as long as you may need. We aim to make sure your time spent in Texas is warm and welcoming, with all the comforts you expect from home.
Contact us today at 254-394-8650 to inquire about available corporate housing for rent by owner or military housing properties and to let us know how long you'll be staying. We'll be glad to discuss rates and terms.